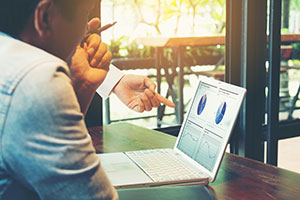 Estate and Trust Disputes and Litigation
Icard Merrill's estate planning litigation team has successfully handled countless estate and trust related matters. While we understand that our clients are best served by first striving to negotiate a fair and prompt resolution of a dispute, sometimes it becomes necessary to litigate a matter in order to preserve and protect our client's rights, assets, or inheritance.  Our estate planning trial attorneys have vast experience in the representation of both plaintiffs and defendants in a comprehensive range of estate and trust disputes, including:
Will Contests and Disputes
Inheritance Disputes
Asset Management Disputes
Breach of Personal Representative's Breach of Fiduciary Duty
Removal of Personal Representative or Executor of Probate Estate
Improper Administration of Probate Estate by Personal Representative
Contested Guardianship Proceedings
One of the most common of these disputes involves the validity of a will or trust.  Icard Merrill's skilled estate litigators assist clients with the challenge or defense of these matters.  Numerous grounds exist for challenging the validity of a will or trust, including undue influence, fraud, forgeries, testamentary capacity, elective share, improper execution, irregularities in the formal requirements for will execution, exercise of undue influence in the procurement of a will, and disputes which arise between a surviving spouse and children of previous marriages.
At Icard Merrill, our talented estate and trust litigators have the depth of experience to assist clients with the pursuit of claims for abuse of power of attorney, financial abuse of the elderly, and related actions in the Florida probate courts.  We can also serve as counsel to defend against claims from creditors, discontented heirs, and others.
With a genuine appreciation of the sensitive nature of these litigation proceedings, the firm's estate and trust attorneys are respectful of our clients' concerns, while at the same time aggressively advocating for and protecting their rights.