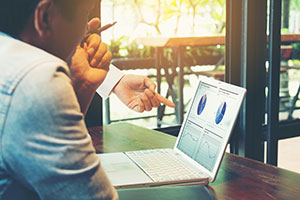 Guardianships
When Florida seniors or residents with disabilities are unable to manage their own affairs, and there exist no alternate strategies (such as living trusts, living wills, powers of attorney, and designations of health care surrogate), a guardianship may become necessary.  Florida's guardianship laws ensure that these individuals are treated with dignity, and that their health care decisions made and property managed by a Court-appointed guardian appointed.   A relative or close friend is typically appointed for this task, although a professional guardian may also serve when appropriate.
At Icard Merrill, our estate planning attorneys offer comprehensive guardianship services – a legal proceeding in which a guardian is appointed to exercise the legal, personal, and property rights of the incapacitated person.  The guardianship may be limited in its scope (a "limited guardianship") or designed for the purpose of establishing complete care of the person and property of the incapacitated person (a "plenary guardianship").   Under Florida law, the guardian may be appointed for the sole purpose of assuming control of the property of the incapacitated individual or limited to control of the person of the incapacitated individual.
We also assist families with the administration of guardianships.  Regardless of the type of guardianship or administration proceedings required, the estate planning attorneys at Icard Merrill have the knowledge and experience to get the job done.
Minor Guardianships
The estate planning attorneys at Icard Merrill also provide services related to minor guardianships.  These guardianships are established when a minor is in a position to inherit large sums of property, or where a minor's parents are deceased or otherwise unable to care for the minor.  In certain situations, a guardian ad litem may sufficiently protect the minor's interests without the need for full guardianship.  Our attorneys have the knowledge to determine the best guardianship tool for the situation at hand.
For more information about Florida guardianship law or to work with an Icard Merrill estate planning attorney experienced in all aspects of guardianship matters, contact us.