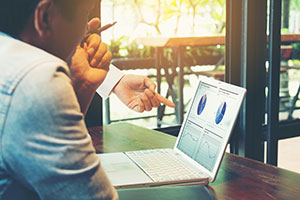 Powers of Attorney
Florida law recognizes a person's fundamental right to make decisions regarding health care, including the right to choose or refuse medical treatment or procedures. To ensure that this right is not lost or diminished by physical or mental incapacity, statutes establishing procedures for incapacity planning tools have been enacted by the Florida Legislature. These laws also permit the designation of another person to act on a person's behalf and make necessary medical decisions in the event of incapacity.
Planning for these future contingencies is also about protecting and providing for loved ones. When a person cannot speak for themselves, their loved ones and healthcare providers may be unsure about the medical treatment and choices a person would want made, as well as who should be making them. The execution of one or more of the following documents makes a difficult and emotional time for family members somewhat easier.
Icard Merrill's estate planning attorneys are fully versed in the preparation of and intricacies of the full range of these documents, assisting clients with the selection and substance of each, to ensure that the clients' objectives are met and their rights protected.
Living Will
A living will, which should not be confused with a "last will and testament", is a written declaration, directing the provision, withholding, or withdrawal of life-prolonging procedures in the event a person has a terminal condition or is in a vegetative state. This document is only used when a person is incapacitated or unable to make their own decisions.
At Icard Merrill, our experienced estate planning attorneys have the knowledge to assist with the preparation of a living will to properly satisfy the legal requirements as well as accurately reflect the maker's desires.
Designation of Health Care Surrogate
A health care power of attorney, also called a "designation of health care surrogate," allows for the designation of a trusted individual known as a "health care surrogate" to make all health care decisions during an individual's period of incapacity. This directive places a duty on the surrogate to consult expeditiously with health care providers and provide informed consent, making only health care decisions which they believe the incapacitated person would make under the circumstances. Where no clear indication exists as to what the incapacitated person would have chosen, the surrogate considers the person's best interest in deciding on a course of treatment.
Icard Merrill's estate planning attorneys are experienced in the preparation of these important documents, both standing alone, and as they integrate into the larger estate planning perspective.
Durable Power of Attorney
A durable power of attorney is a legal document designed to protect an individual in the event of their temporary or permanent incapacity, appointing a trusted person to manage financial and personal affairs. This appointment can ensure that decisions regarding financial matters, the protection of assets, and other important matters are handled with the best interests of the incapacitated person at heart.
At Icard Merrill, our experienced estate planning attorneys can examine the differences between an immediate power of attorney – one that takes effect immediately upon execution – and a springing power of attorney – one that does not become effective until a defined event, such as incapacity.
Our knowledgeable estate planning attorneys effectively counsel clients on the possible incorporation of durable powers of attorneys into their estate plan.
Declaration of Pre-Need Guardian
Florida law allows a person to designate another as their legal guardian over their person and/or property, upon incapacitation. This "declaration of pre-need guardian" allows a person to declare the person or persons who should serve as their guardian in the event a guardianship is instituted in their name. While the appointment of the declared guardian is never guaranteed, execution of this document provides the court with the maker's preference.
The estate planning attorneys at Icard Merrill are familiar with the requirements and procedures regarding the execution and filing of a declaration of pre-need guardian, ensuring that the wishes of the maker are known and protected.
To ensure that you and your family have the peace of mind that comes with a solid plan for emergency financial and healthcare matters, contact us to consult with an Icard Merrill estate planning attorney today.